Peripherals
Super Slim External DVD Burner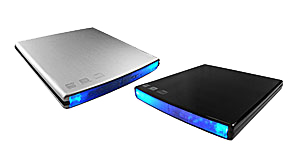 This Super Slim External USB DVD Burner is a perfect for today's Ultra Portable Mobile Computer users. A little over 1/2" height, it takes up minimal amount of space and can be easily packed into even the slimmest briefcases or profiles. And it can burn DVD on USB power alone, so you won't need to pack that heavy power adapter anymore!*

This burner uses USB connection so virtually any computer can use it to burn videos, photos, movies, or for data backup. High quality brushed aluminum housing is used and the internals are just the same as major name brand's. Front blue LED light will come on when connected to a USB port on your computer. Below are the specifications.
Speed

| | |
| --- | --- |
| DVD-RAM | Write:5X |
| DVD+/-R | Write:8X |
| DVD+/-R DL | Write:6X |
| DVD+RW | Write:8X |
| DVD-RW | Write:6X |
| DVD-ROM | Write:8X |
| CD-R | Read/Write: 24X |

Dimensions
5-3/8 x 5.5 x 9/16 inch (W x D x H) or
136 x 140 x 14 mm (W x D x H)
Gross Weight
1.8 lbs
Case Quantity
16
Case Weight
29 lbs
Retail Package contents: DVD Burner, USB cable, USB to DC Power cable, AC/DC adapter, User Guide, Warranty Registration Form.
* Burning DVD on USB power alone is possible by using our specially made USB cable, other regular USB cables might not achieve the same result and may require the included USB to DC Power cable which requires a second available USB port, or the included AC/DC Power Adapter for the same purpose. We design this DVD burner to enable DVD disc burning by USB power alone under most circumstances. This is possible when the USB port of your computer supplies enough power in accordance with USB-IF, an industry standards body of USB design standardization. However, some computers USB ports do not supply enough power to this DVD burner to enable DVD disc burning by USB power alone. In that case, you can either use the included USB to DC power cable to supply extra power to the DVD burner via another available USB port, or the included AC/DC adapter for the same purpose.
Now available at http://www.amazon.com, just search for "Super Slim External DVD Burner Aluminum".
---
Digital Power Tester with LCD Display
This convenient ATX power supply tester can help you quickly determine whether or not a ATX power supply is still in working condition and gives you a instant reading of all the rails' output voltage on its bright LCD display. You can plug in 20/24-pin, P4 4-pin, EPS 8-pin, PCI-Express 6-pin, SATA, molex 4-pin and floppy 4-pin. Alarm will sound if any of the output voltage is excessively
above or under the specified figures. It includes reading of the Power Good (P.G.) as well. The unit is enclosed in aluminum and it is very light weight. Anyone can use this simple device and it's perfect for any repair facility that handles ATX power supplies in question on daily basis.
---
USB External Floppy Drive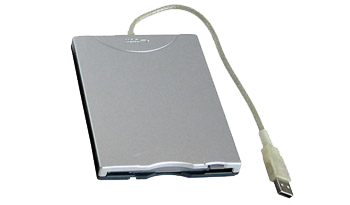 P/N: USB-FDD
This USB External Floppy Drive comes in handy when you want to flash BIOS or do some diagnostic work on computer components. Most pre-built systems now do not include internal floppy drive and this external floppy drive will be a simple plug and play installation. Available in black or silver.
---
4-Port Inverter for CCFL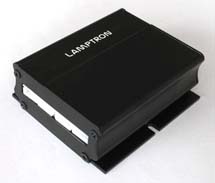 Now you can power up to 4 CCFL lights for your system with this 4-port power inverter. Made with aluminum housing and built-in voltage protection, this handy little inverter can make your system look even better, and brighter.

P/N: ACC-INVT4PALUBK
Round LED Rocker Switch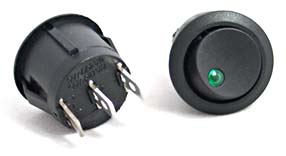 P/N: SW-RBL (Blue LED)
P/N: SW-RGN (Green LED)
P/N: SW-RRD (Red LED)
P/N: SW-RWH (White LED)

Hard Disk Anti-Vibration Screw Set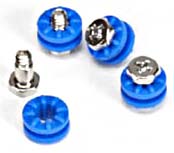 4 sets of chrome hard disk screws with anti-vibration rubber washers in Black, UV Blue, UV Green, or UV Red.
P/N: SC-HDDRWBK / BL / GN / RD
Sound Activated Module for Case Lighting System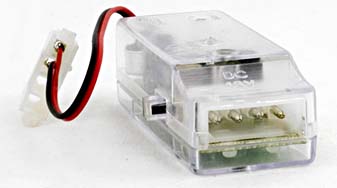 P/N: ACC-SAM-CL
12VDC sound activated module for case lighting system
Inverter for Case Lighting System
P/N: INVT-CCFL
12VDC Inverter for case lighting system
Pre-tailed LED 3mm or 5mm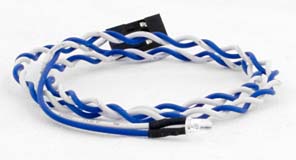 Part Number:

LED-3UV for 3mm UV
LED-3BL for 3mm Blue
LED-3GN for 3mm Green
LED-3RD for 3mm Red
LED-3AM for 3mm Amber
LED-3OG for 3mm Orange
LED-3PU for 3mm Purple
LED-3WH for 3mm White

LED-5UV for 5mm UV
LED-5BL for 5mm Blue
LED-5GN for 5mm Green
LED-5RD for 5mm Red
LED-5AM for 5mm Amber
LED-5OG for 5mm Orange
LED-5PU for 5mm Purple
LED-5WH for 5mm White

Pre-tailed LED, 2-wire 2-pin connector, available in above colors, in 3mm or 5mm version. Retail package.
* Actual products may differ slightly from the photos shown on this website. 1st PC Corp may change the specifications and appearances of any products listed on this website without prior notice.